Quality: TCN/25
Description: Tufted, rubber backed carpet.
Deep pile. Low shine 'natural look'. Hardwearing.
All carpet is tufted, steamed and
backed at our Stanmore factory!
Use: Car, Bus, Boat, Motor homes & RV's, Caravan, Light aircraft. Shop/office, Conventions & Exhibitions, kit car, classic car, vintage car, modern car.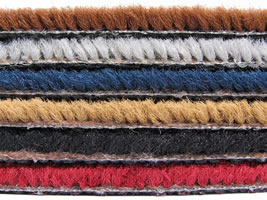 Click photo to enlarge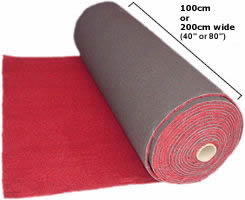 Quality Controlled
Available Colours (pictured above):
Brown, Grey, Navy, Beige, Black, Red.
Roll Length: Approx. 30 metres (33 yards)
Roll Width: 100cm or 200cm (40" or 80")
Click here for SPRAY ADHESIVE


Click here for ACOUSTIC UNDERFELT